Radha Nicholson
Trustee, Retreat Leader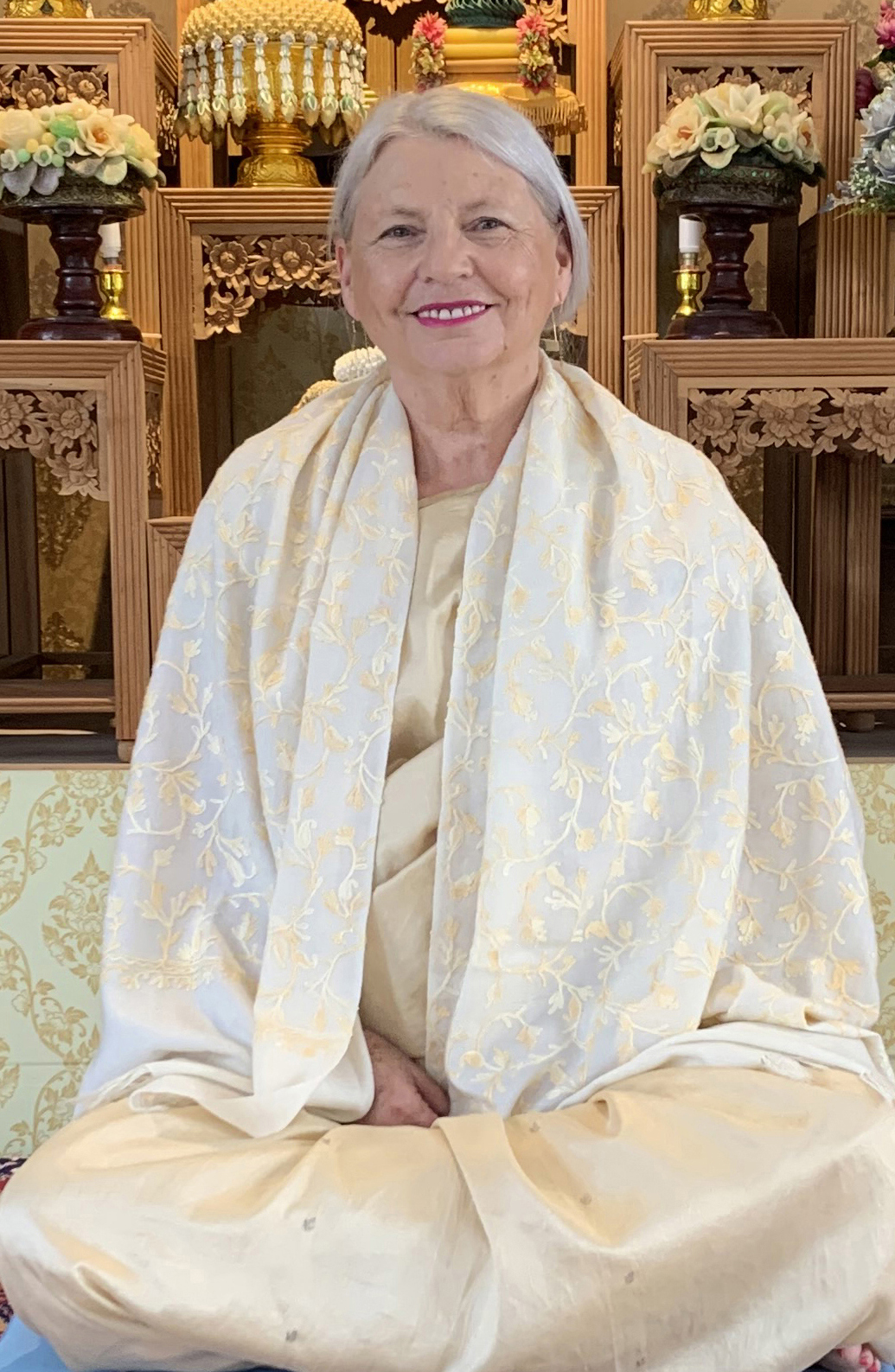 About Radha
Radha Nicholson teaches meditation retreats internationally focusing on the cultivation of wisdom and compassion through direct experience, inquiry and insight. This Inquiry process frees the heart and mind from entrenched habits and beliefs, allowing access to a wise instinctive knowing of freedom, inner peace and happiness. She is a registered psychologist with decades of experience.
"After studying film making, drama and the arts I travelled extensively in Asia enjoying the diversity of culture. My travels took me to India with the intention of exploring and inquiring into the nature of existence through meditation practice. This has been a life-long love.
Other loves include my three sons and a daughter, seven grandchildren and a vibrant extended family.
I have also been a registered Psychologist specialising in treatment for anxiety, trauma and addiction. In my professional career I have worked at The Buttery, a treatment centre for chemical dependence, and have been the Clinical Director of The Sanctuary and the Bay Retreats. Prior to retirement, I worked in my Private Psychology Practice in Bangalow.
I teach Insight Meditation internationally with regular retreats in India, Germany and Israel as well as in Australia. I have been a guest teacher in the USA, UK, France, Palestine, Thailand and New Zealand.
After teaching meditation at Sangsurya for many years I accepted Tony's request to be a trustee, never imagining that it would be so soon."
Insight Meditation
Insight Meditation is grounded in the wisdom teachings of Buddhism and engages in the practice of ethics, mindfulness, and depths of meditation, compassion and wisdom.
Radha's Retreats
Insight Meditation Retreat
30/07/2021 - 05/08/2021
Sangsurya Retreat Centre
Sangsurya Signature Retreat
06/01/2021 - 11/01/2021
Sangsurya Retreat Centre
Sangsurya Signature Retreat
26/03/2021 - 31/03/2021
Sangsurya Retreat Centre
Insight Meditation Retreat
10/09/2021 - 16/09/2021
Sangsurya Retreat Centre