The History
Creating Sangsurya
Sangsurya Retreat Centre began over 30 years ago when husband and wife team, Tony Kruger and Mona Wurtz, met in London and began their 15 year spiritual relationship and marriage. At this time Mona, a Jungian Analyst, was the personal assistant to Mrs Irina Tweedie, the well-known Western meditation teacher of the Naqshbandiyya Sufi lineage.
In 1991 Mrs Tweedie retired from teaching and instructed Mona to accompany Tony back to Australia with the purpose of building a meditation centre which would serve the spiritual well-being of the community. Together they purchased 10 acres of land on the easterly facing escarpment of Old Bangalow Road, Byron Bay with ocean views across the Arakwal National Park to Tallow Beach.
Situated on the most easterly point of Australia, Byron Bay is the first place in the country to see the sun come up, and its sunrises are truly spectacular. It has long been a place of inspiration and transformation for people and Tony and Mona easily connected to the strong lifeforce and healing energy of the land and sea here.
The Bundjalung – Arakwal Bumberlin people are the Aboriginal Traditional Custodians of the Byron Bay region. It was a favourite home base and gathering place for the Arakwal People and Bundjalung nation tribes and clans, and they call the Byron Bay area 'Cavanbah' which means 'meeting place'.
In Sanskrit, Sangha means spiritual community. Surya means the 'greater sun' and denotes warmth, courage and vitality. The Hindu god of the Sun is called Surya. He represents the heart of the world, the creator of the universe and the source of all life.
With wholehearted spiritual intent, Tony and Mona named their Retreat Centre 'Sangsurya' a Sanskrit word which means "a place where the sun reaches everybody".
Tony and Mona were well loved by the local community and so many people hold them dearly in their hearts with gratitude and love. Sadly Mona passed away on 8th October 2005 and Tony passed away on 21st March 2017.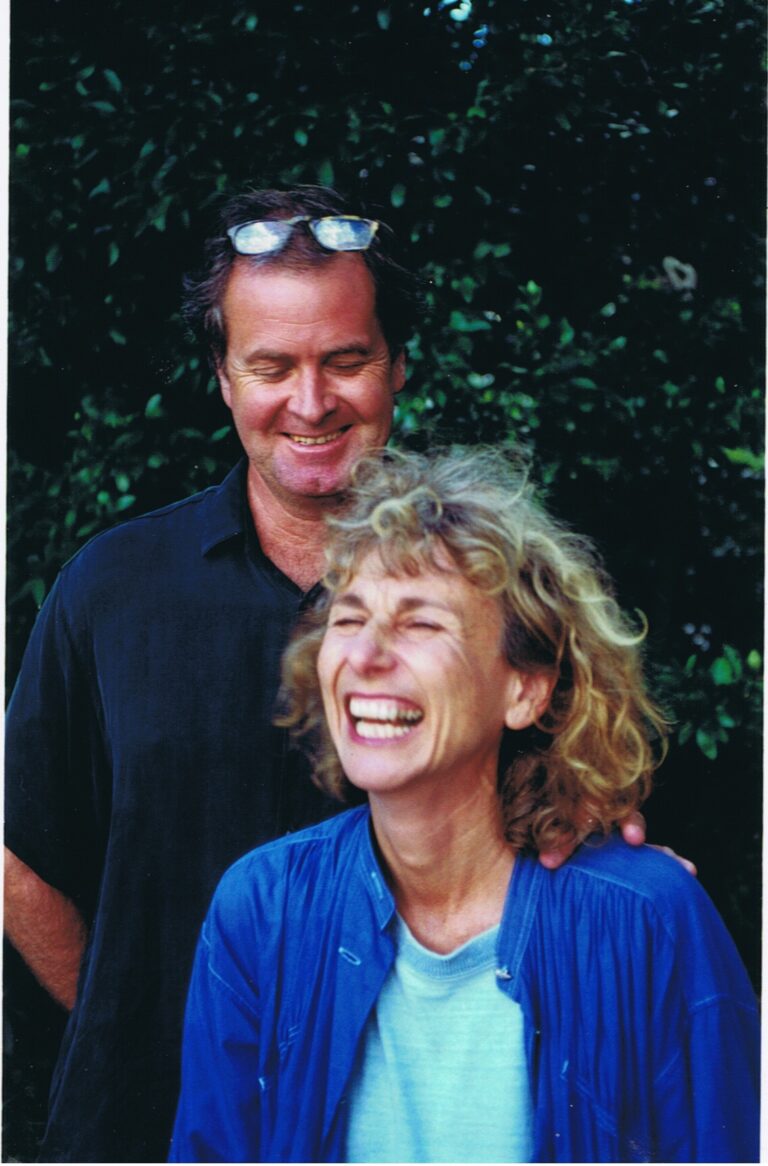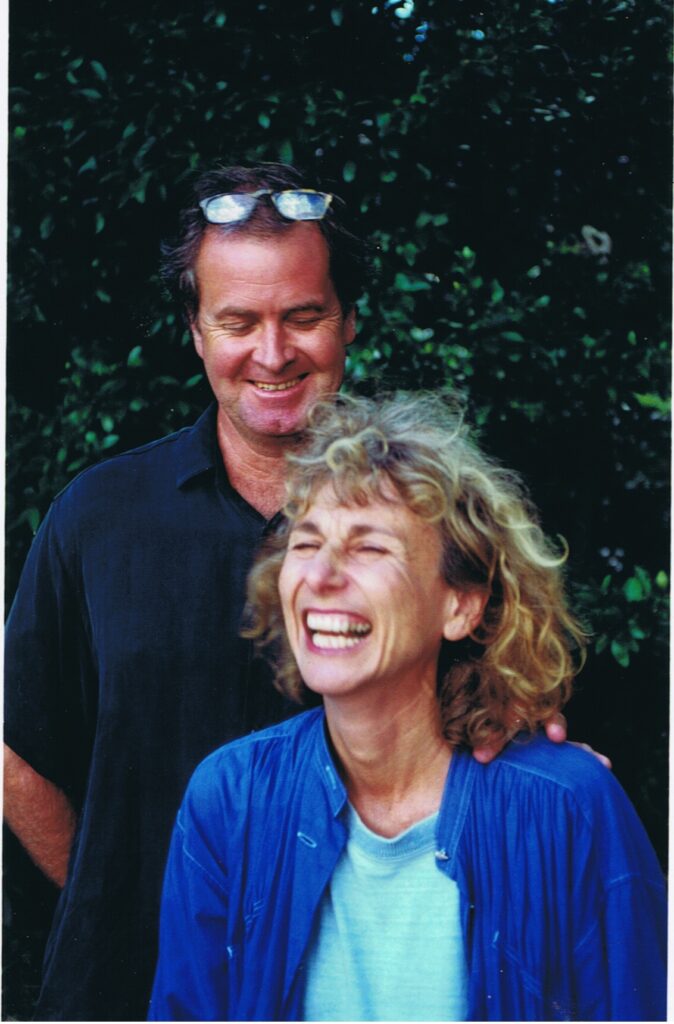 Memorials to Mona & Tony
The following memorials are from some of Tony and Mona's long-time friends
I knew Mona and Tony for nearly three decades. I held one of the first Buddhist retreats at Sangsurya and over the years formed a close friendship with them both. Mona and Tony's intention and aspiration in organising, creating and building Sangsurya was to create a beautiful nourishing space for people to practice and do their inner spiritual work to cultivate the body, heart and mind. These values were deeply in accord with their own philosophy and spiritual practice. Tony often said that his teacher Irina Tweedie told him that building a sacred place of light was his calling and his life's work. Tony's wishes were that Sangsurya continue to be a place for spiritual development and to be held in trust for this purpose. Tony and Mona saw Sangsurya as a place of transformation and healing and this was measured not by financial success but by the changes it made in peoples' lives.

Subhana Barzaghi – Diamond Sangha Zen Roshi and Insight Buddhist Meditation teacher, Spiritual Director of Sydney Zen Centre. Psychotherapist
I had known Tony and Mona Kruger since 2002 when I began participating, managing and eventually teaching Meditation Retreats at Sangsurya.

Both Tony and Mona shared their dream of developing Sangsurya into a Centre based on Meditation and various forms of spiritual practice. To make this vision come true both Tony and Mona put all their resources, time and effort into building Sangsurya, for the benefit of the many people who continue to come to this Centre. It has been always been clear that their wishes have been to keep Sangsurya as a retreat centre for the personal and spiritual growth of the community.

Ellen Davison – Friend, Psychologist and Buddhist Meditation Teacher
It is with great enthusiasm that I write about Sangsurya Health Retreat in Byron Bay. I knew Mona Kruger who together with her husband Tony worked for many years to set up Sangsurya. Mona was a Biologist, a Jungian psychologist and an ecological thinker. Her memory is dispersed throughout Sangsurya. It was her exquisite sense of aesthetics, her vision, her relentless work ethics, her creativity and her family fortune that created Sangsurya. Mona was passionate about creating a place that facilitates human flourishing and a deep bond between humanity and nature. Sangsurya has become a place of spiritual significance and healing, and Mona and Tony Kruger's legacy needs to be kept alive to make the world a better place in the way that they made the world better for so many people.

Erika Mayer – Close friend and fellow Artist with Mona, Art Teacher at Wollongong School of Arts